The world's largest
parenting
community
Save Time
You're trying to juggle your children's health,provide the best education whilst looking after your marriage. Don't forget figuring out finances,plans for the weekend and your career. You end up with multiple tabs open for the many answers you need.

Not anymore.

ParentTown puts all of that in one place, so that you can finally have time to concentrate on what's really important.
The A to Z of Parenting
There is no such thing as a stupid question
Ask absolutely anything you want.

Really.

The ParentTown community will answer your question. From finding out where the most trusted night doctor is, to posting a photo of that little red rash that no one in your family seems to be able to identify.

And if it's a pretty sensitive question, you can ask anonymously. No one will know and you're still going to get the same quality of answers.
TV, for parents
Sometimes you just want to lean back and take it slow. We know. So we're bringing the entertainment to you.

ParentTown TV has a wide range of shows such as:


Ask The Expert interviews
Celebrity chats - get deep and personal!
How-To videos
Helpful tiny documentaries
Trustworty product reviews
Big Picture Thinking, a little show on the holistic view of parenting

Tune in!
Be the fun parent that you are
The big secret is out. No one on social media appreciates how gosh darn cute your kid is. You know who does?

Parents.

ParentTown Photobooth lets you share your family photos to an audience who wants to see them. Be it a new bundle of joy, sibling love/rivalry, first day of school or just another messy mealtime!

So take that shot. And share it with the community.
What some parents are saying about us...
"It's a good app for parents where we can share experiences and guide each other along when we needed some advices . Admin listens and accepts parent's feedback which is good . Keep it up"

Denise Rachel Yong


"Where Family Really Matters. This is the best App Ever! Real talk, honest commentaries, very up to date issues... empowerment, enrichment and genuine support!"

Reamy Hilario


"Fantastic Parenting App I am truly privileged to come across this fantastic parenting app where parents can share their experiences, get tips from other parents and also ask questions. It is also good to know that you are never alone as there are many other parents out there with the similar problems and sharing a tip or two is always very helpful. Thanks Parent Town for this cool app."

Aruna Mascarenhas

Stay at home mom of 4 boys
Connect with parenting experts.
Get the advice you need
Head Parentcraft/Lactation at Mount Alvernia Hospital
Ms Kang Phaik Gaik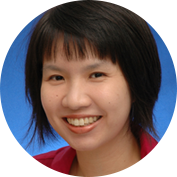 Founder of Mums@Work Singapore
Sher-li Torrey
Celebrity Blogger
Wendy Cheng
TV Host and Influencer
Kelly Latimer
Author of the Wonder Weeks
Dr. Frans X. Plooij
Founder of Preschool of Multiple Intelligences
Dr. Khoo Kim Choo
Frequently Asked Questions
Is ParentTown free?
Yes! ParentTown is a completely free platform!
How anonymous is anonymous?
Only YOU will know. ParentTown will notify you if there is activity on your anonymous question/answer/reply. But thats it! ParentTown does not go beyond that. It's truly anonymous.